Our Global Network
We are a global network of more than 250 certified TALENTx7 coaches
 Our Global Network
Since the TALENTx7 Assessment was launched in early 2015, we have achieved a prominent global reach. Currently, we have over 250 certified coaches across the globe in 75 cities, 22 different countries, and 6 continents.
You can be part of our growing global network by becoming a certified TALENTx7 coach today. The TALENTx7 Certification program is offered online, in a public setting and to corporations for their employees.
Interested in learning how you can become a certified TALENTx7 coach? Click the LEARN MORE button below.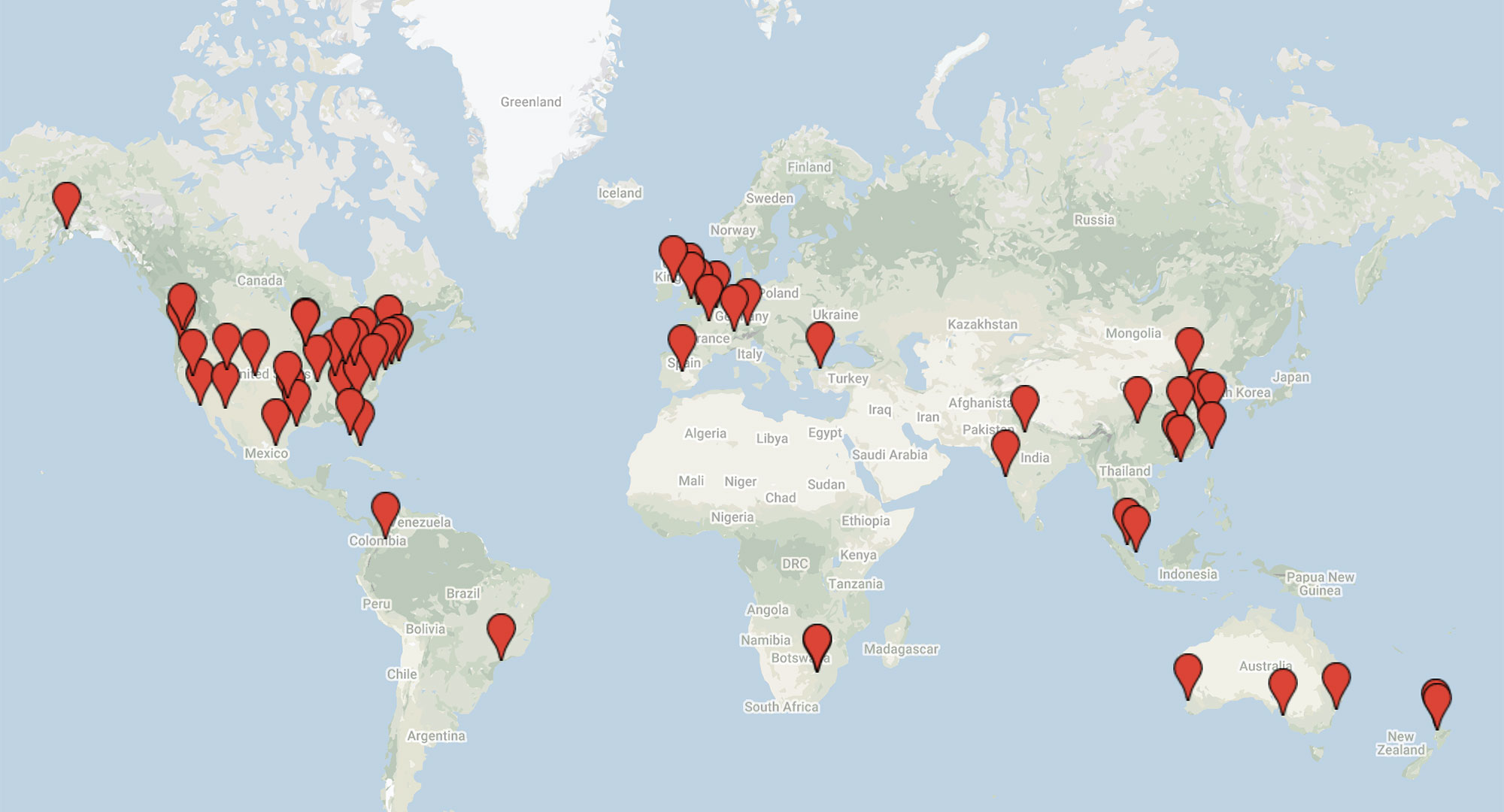 TALENTx7 Advisory Leadership Team
Kevin Asbjörnson – Inspire Imagine Innovate – Denver, Colorado U.S.A.
www.InspireImagineInnovate.com
Dr. Marilyn Buckner – National Training Systems – Atlanta, Georgia U.S.A.
www.drmarilynbuckner.com
Dan Burns, MBA, PCC, CPCC – Burns Leadership Consulting LLC – Minneapolis, Minnesota U.S.A.
www.burnsleadership.com
Dr. Larry Clark – Larry Clark Group LLC – New York, New York U.S.A.
www.larryclarkgroup.com
Margo Cuzzi – DesDe – San Paulo, Brazil
[email protected]
Yolanda de Beer and Heidi van Schalkwyk – Kaya Consulting – Johannesburg, South Africa
www.thekayagroup.com
Dr. Kenneth P. De Meuse – De Meuse Leadership Group LLC – Minneapolis, Minnesota U.S.A.
www.theTALENTx7.com
Jack Lim, Russ Rao, and Kiki Fan – Leader's Gene Consulting – Shanghai, China
www.leadersgene.com
Aydin Mutlu – Agile Partners – Istanbul, Turkey
www.agilepartners.com.tr
Azman Shah Dato' Aziz – Performance Development Consultants Sdn. Bhd. – Petaling Jaya, Malaysia
www.pdcmsb.com
Chuck Shields – Mount Rose Consulting Group – Tampa Bay, Florida U.S.A.
www.mountroseconsultinggroup.com
Lianne Sipsma – Kaya Consulting – Hamilton, New Zealand
www.thekayagroup.com
Dr. Peter Thies – The River Group – Boston, Massachusetts U.S.A.
www.trgglobal.com