TALENTx7 Client Case Studies
The TALENTx7 Assessment was launched in 2015. Since that time, hundreds of organizations around the globe have used it in their talent reviews and high potential programs, as well as to select and develop leaders in general. Clients in four of those companies have agreed to tell us their stories.
The following Case Studies were written by the employees or consultants themselves. They share their experiences of implementing the TALENTx7 into various organizations, the processes used, outcomes attained, and lessons learned. The organizations range from a school system in Australia to an international corporation headquartered in China to a high tech company and a manufacturing firm located in the U.S. We hope you find them helpful when deciding whether and how to apply the TALENTx7 into your organization.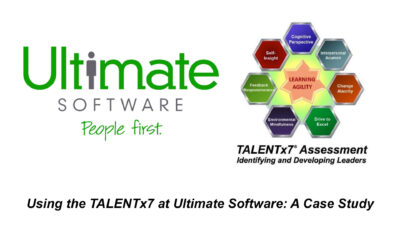 Two executive coaches discuss the journey their company embarked on to introduce and implement the TALENTx7 for the identification and development of their high potential leaders. Their insights with regard to ensuring that highly technical professionals also were embraced in the computer firm are particularly interesting.
read more